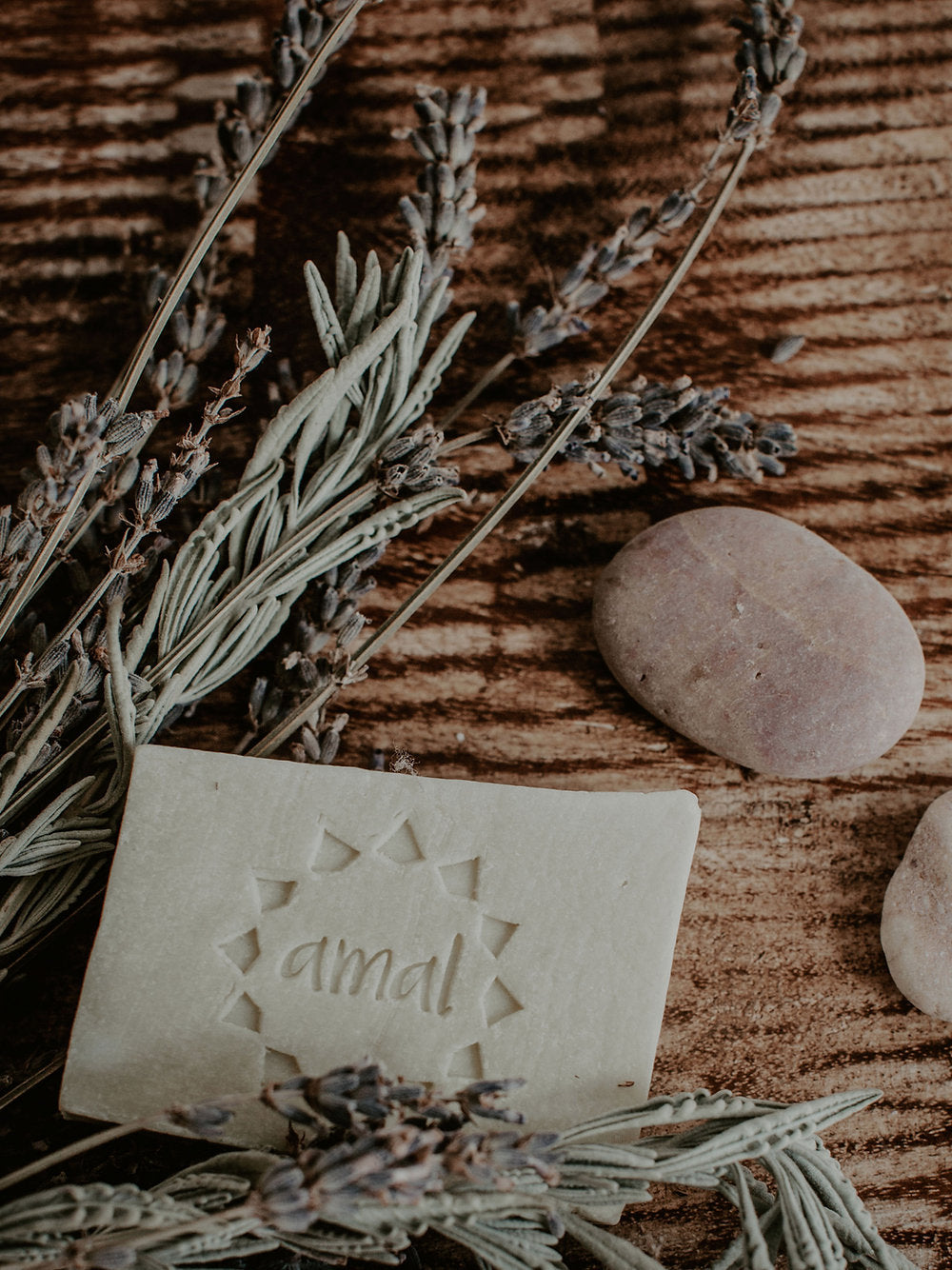 This soap combines the Aleppo tradition with the lavender essential oil. In addition of its pleasant scent, lavender is good for cleaning and desinfection.
Weight ≈ 70g ≈ 0.154 lb
Size ≈ 7.5x6x2 cm
Handmade in PORTUGAL, by the Refugee Community.
This is a project developed by AMAL Soap.
Amal is a company that produces handcrafted Soap by Syrian women living in Portugal and aims to support refugees that are struggling in finding a job and to integrate.
What started then as a student project to help minimize a societal problem, is now an establishment that creates an impact in other peoples' lives.
Amal brings together two cultures and combines both quality and impact.
Inspired from a 2000-year-old Syrian recipe from Aleppo, the Soap symbolics natural techniques and properties for the skin. It is consciously made from highly natural ingredients to ensure a genuine enriching touch on the skin.
Reshape Ceramics delivery orders take between 3 to 10 weekdays.
For more information on delivery policies please please check the Shipping Policy page or send us an email to hello@reshapeceramics.com