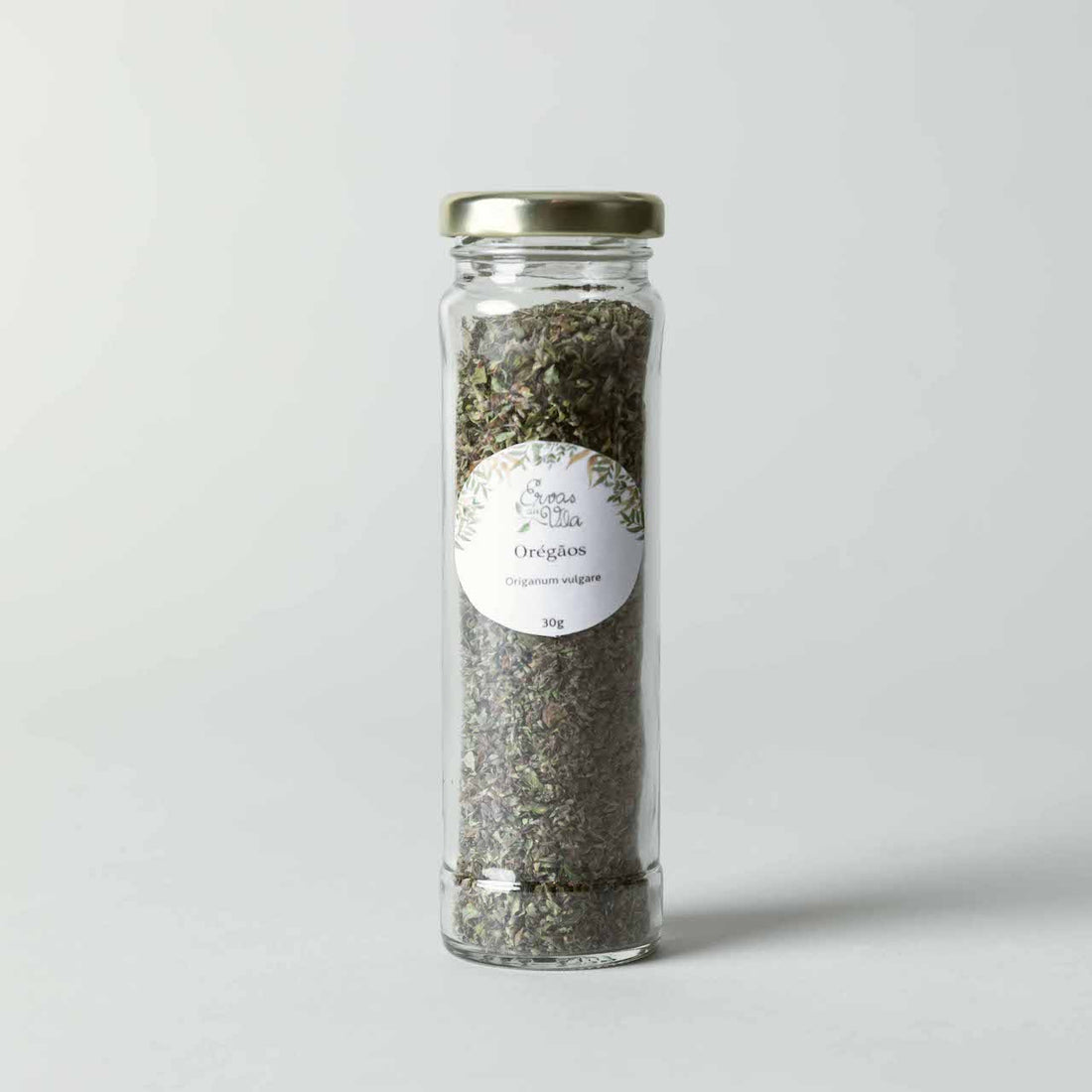 Origanum vulgare

Each package is 30gr.
Ingredients: Ground Oregano Leaf.

Use in Cooking: goes well with tomato, pepper, eggplant, pasta, veal, white meat, fish dishes and cheeses.
Biological herbs and teas from a social project that empowers the integration of people with disabilities.
100% Portuguese brand.
The Ervas da Vila project began in November 2017, with the main objective of promoting the integration of citizens with disabilities into the labor market, enabling the development of activities that enhance their autonomy and integration, through the acquisition of skills. techniques and transversal aspects that value the personal and professional aspects.

The project consists of cultivating and reproducing, in organic production, aromatic, spice and medicinal plants. The project's beneficiaries are responsible for carrying out activities from assembling the irrigation system, to planting, watering, harvesting the plants, preparing, manually, for drying, packaging and respective labeling. After the entire drying and packaging process, the intention is to market the products.

At the moment, the project has the collaboration of two full-time monitors who develop, organize, support and monitor all the activities carried out by the beneficiaries, aged between 22 and 63 years old.
Reshape Ceramics delivery orders take between 3 to 10 weekdays.
For more information on delivery policies please please check the Shipping Policy page or send us an email to hello@reshapeceramics.com