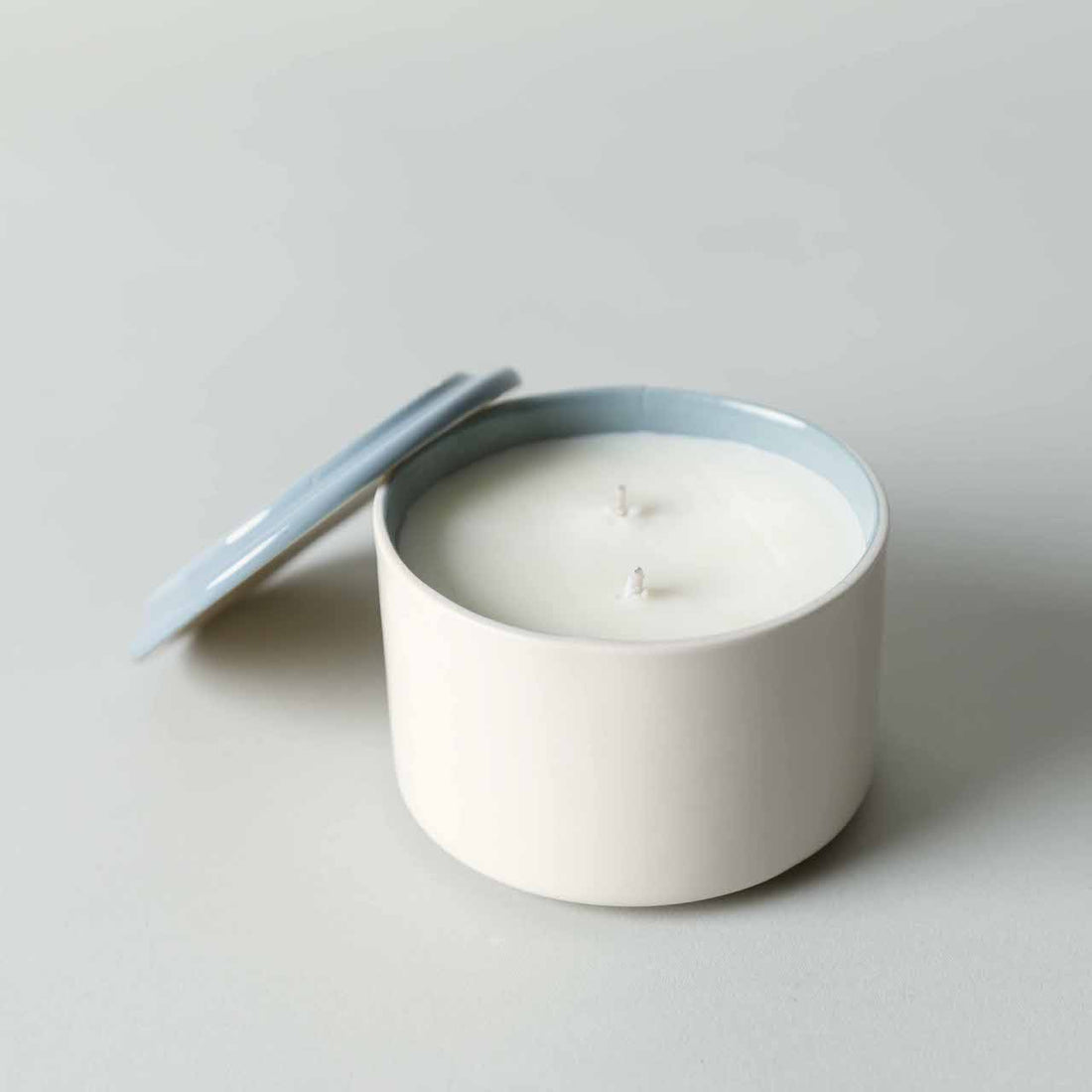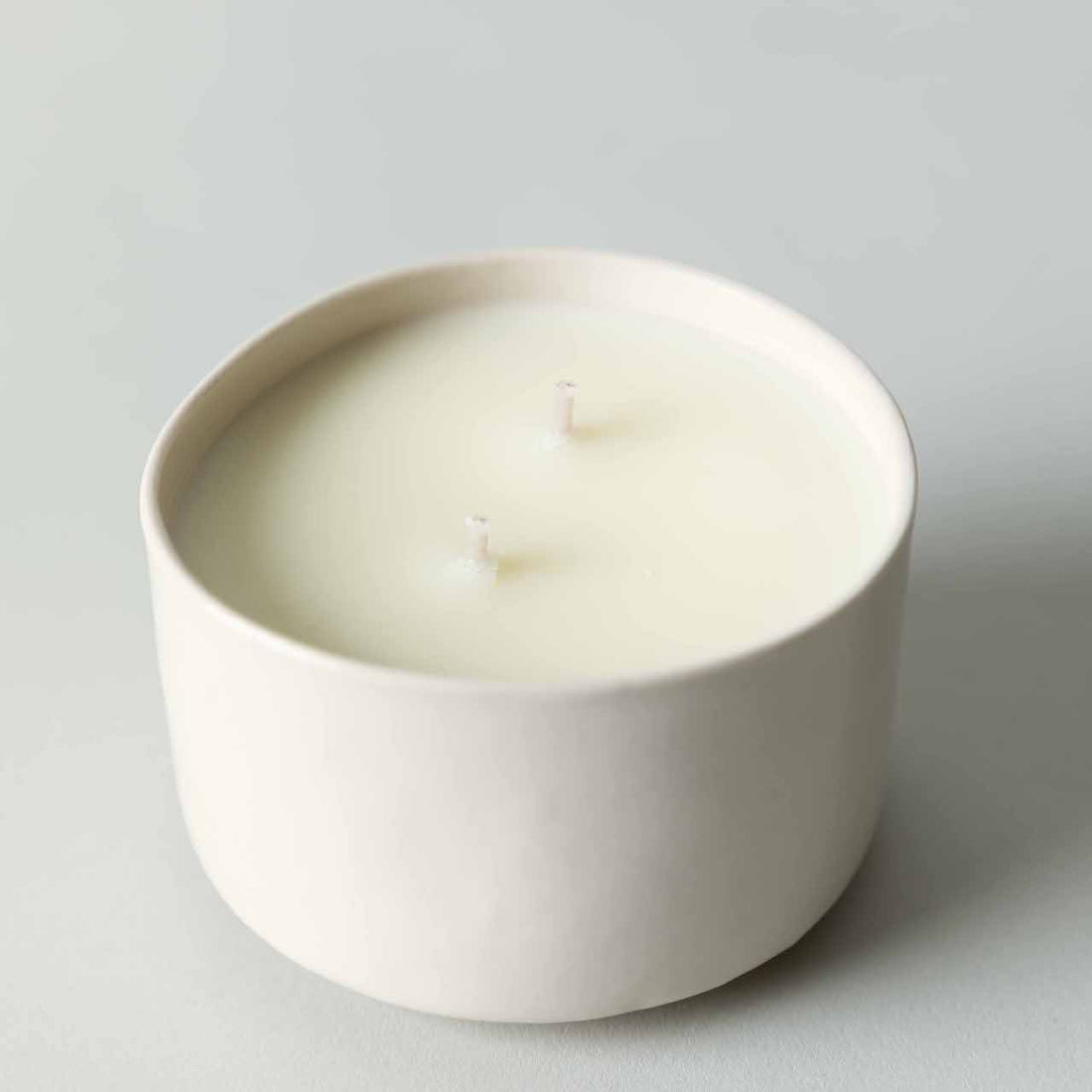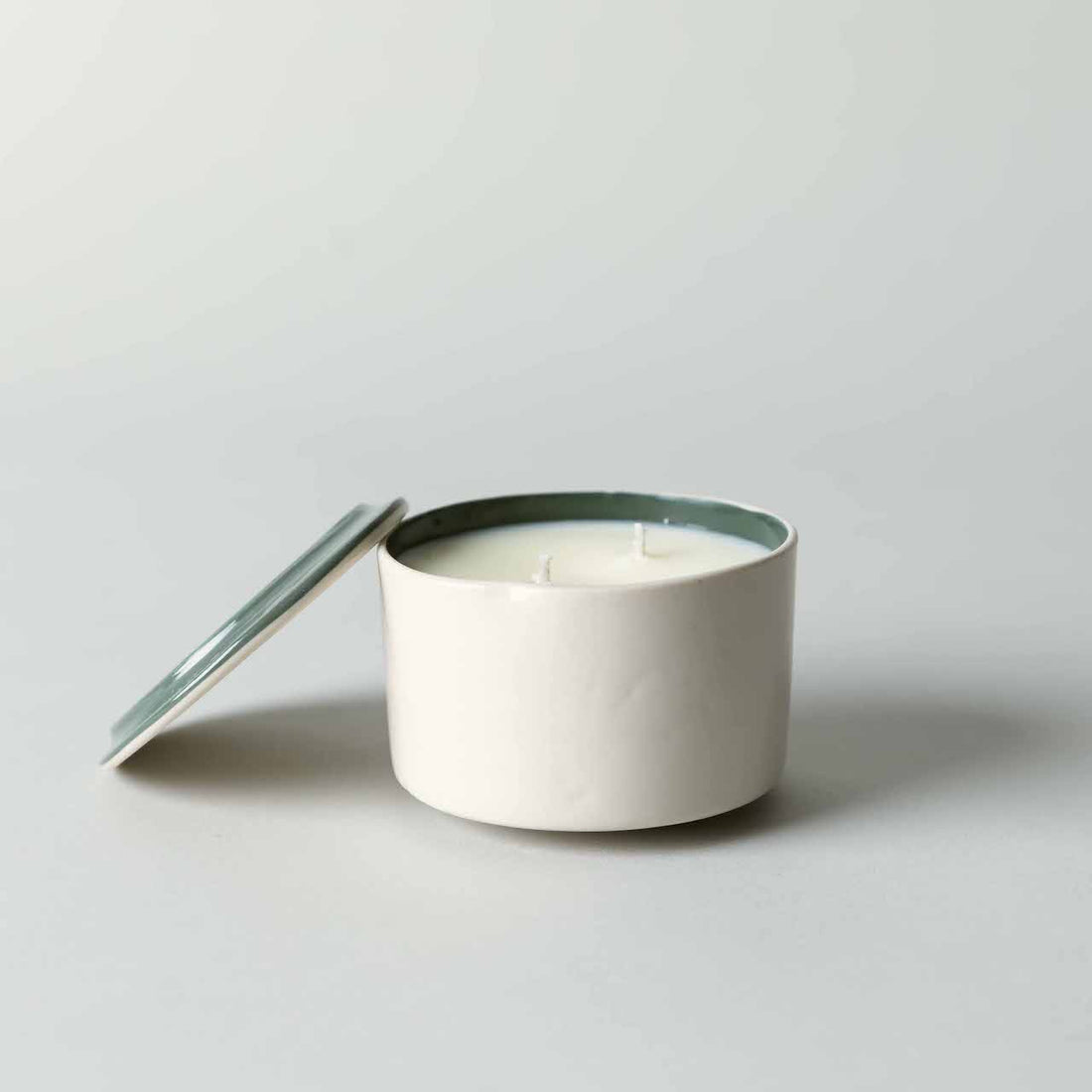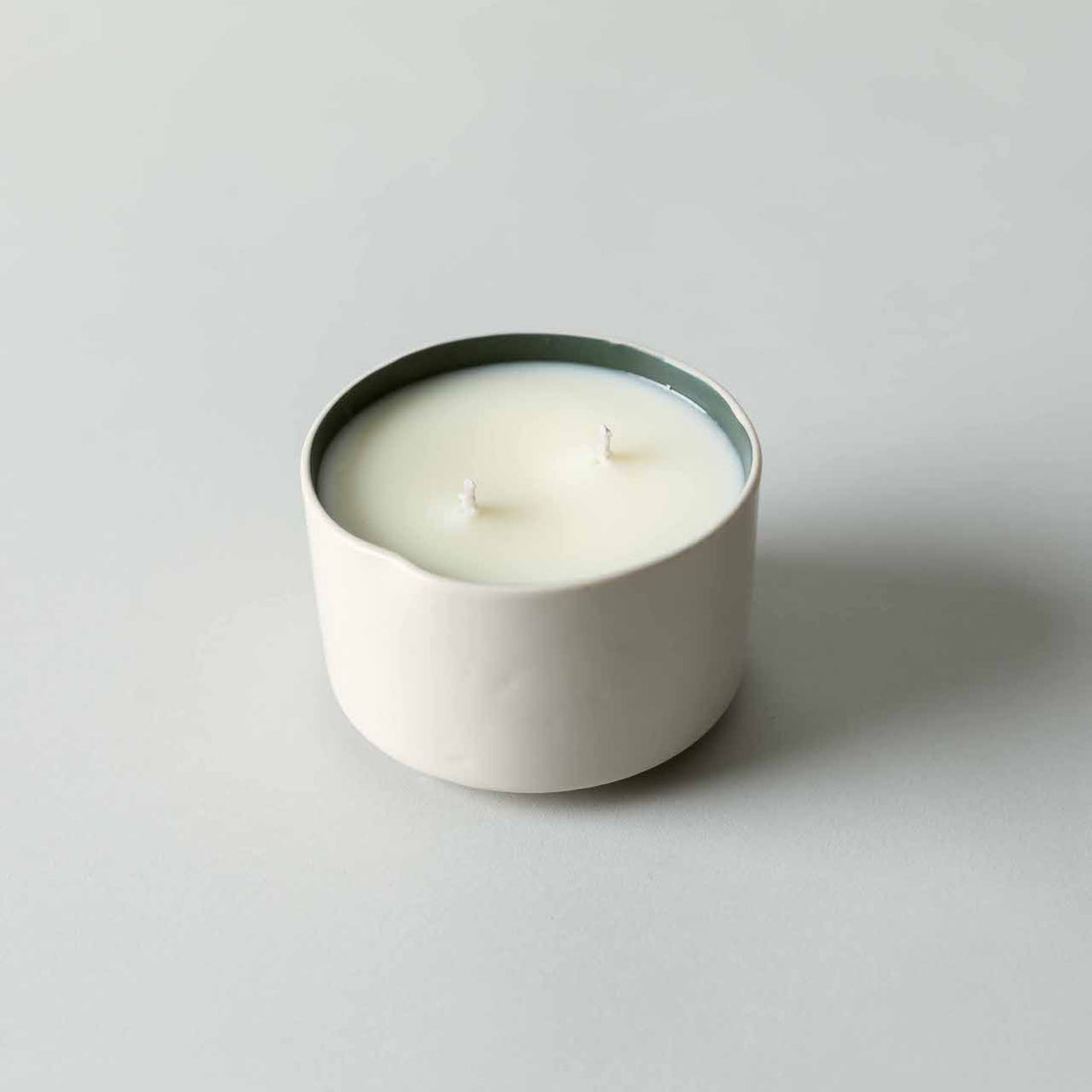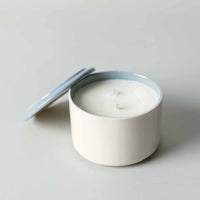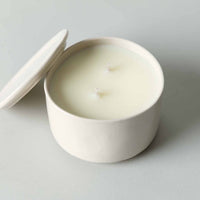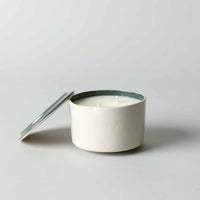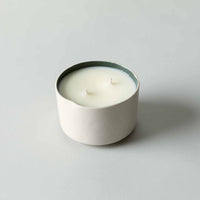 Candle Timeless Cup x Hominis
Approximate Dimensions:

Height: 7 cm
Diameter: 9 cm
Weight: 300 g
Small irregularities in size, glaze and texture reflect the human side of our production. Each piece is, therefore, unique.
Handmade in PORTUGAL, by our Prison Community.
We believe in second chances. For raw materials and for the lives that make them.
If you see the world as we do, join us and choose to have impact. 

Reshape. Great products with greater impact.
Handmade with 100% renewable and eco-sustainable wax, no paraffin and no chemicals.
Phthalate-free, paraben, vegan, and cruelty-free fragrances.
The blend of coconut oil and canola allows for a clean, chemical-free burning, extending the candle's lifetime and fragrance.
Floors based on cotton and linen, lead free.

Instructions:
Keep your candle wick trimmed. This allows for a safer and cleaner burning. The first time you light your candle, let it burn for 3-4 hours to allow the melted wax to reach the edge of the container to prevent a tunnel from forming (wax burnt in the middle, and the rim with wax still unburned ). Read all our tips and tricks here.

Security and Care:

ATTENTION - the cup can heat up, avoid touching it while the candle is lit.

Follow the 2 meter rule: don't place lighted candles near clothing, books, curtains, or anything flammable. Place them on a stable, heat-resistant surface that is sturdy and large enough to catch any melted wax.
Keep lighted candles away from drafts, ceiling fans and any drafts. Never leave a burning candle unattended. Extinguish all candles when leaving a room or before bed. Extinguish if the flame is too close to the candle holder or container.
A candle should not be burned for more than four hours at a time.
For a safety margin, stop burning a candle when 2 cm of wax remains in the container.
Homminis
(Cinnamaldehyde, alpha-Hexylcinnamaldehyde)
Heads up. May cause an allergic skin reaction. Harmful to aquatic organisms with long lasting effects. Keep out of the reach of children. IF ON SKIN: Wash with plenty of soap and water. In case of irritation or rash: consult a physician. Dispose of contents/container to: approved location. Contains Iso E-Super, Coumarin, d-Limonene, delta-1-(2,6,6-Trimethyl-3-cyclohexen-1-yl)-2-buten-1-one.
Reshape Ceramics delivery orders take between 3 to 10 weekdays.
For more information on delivery policies please please check the Shipping Policy page or send us an email to hello@reshapeceramics.com
We believe in radical transparency and this is our true costs.
Thanks for joining us and for creating impact with us.