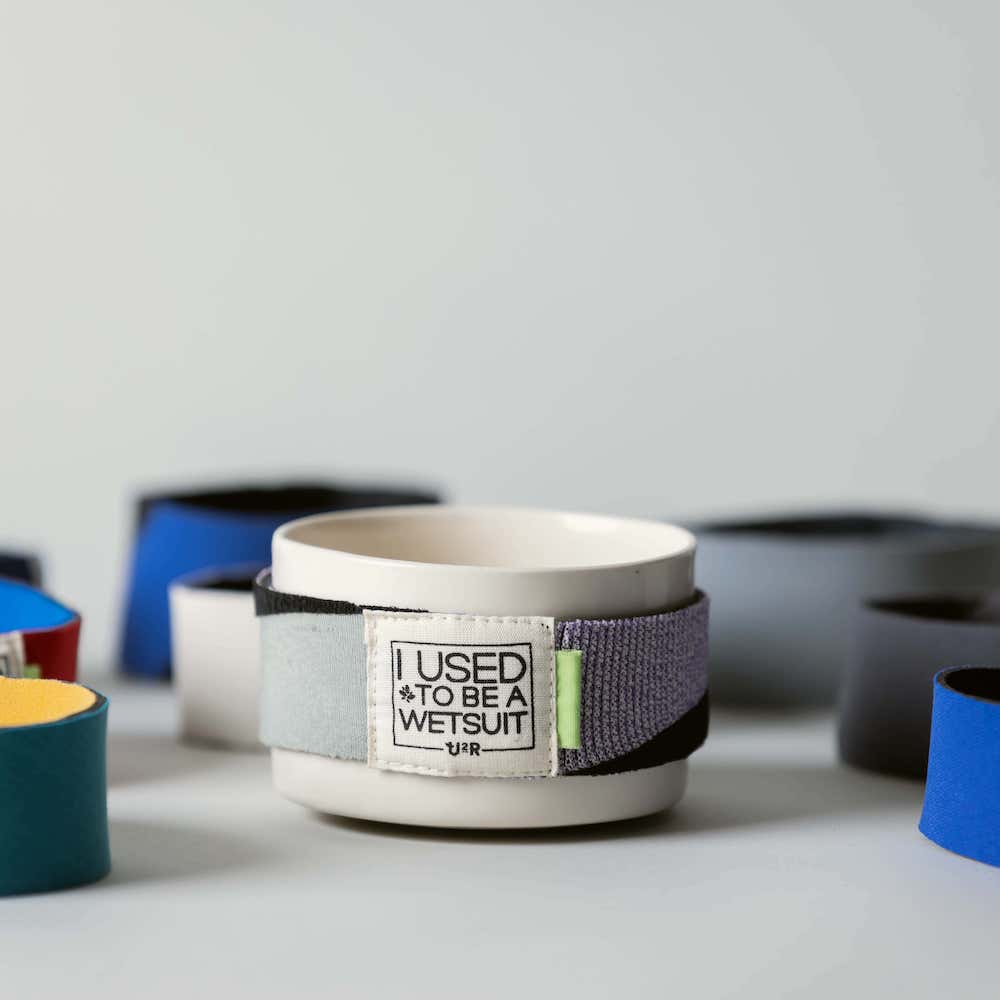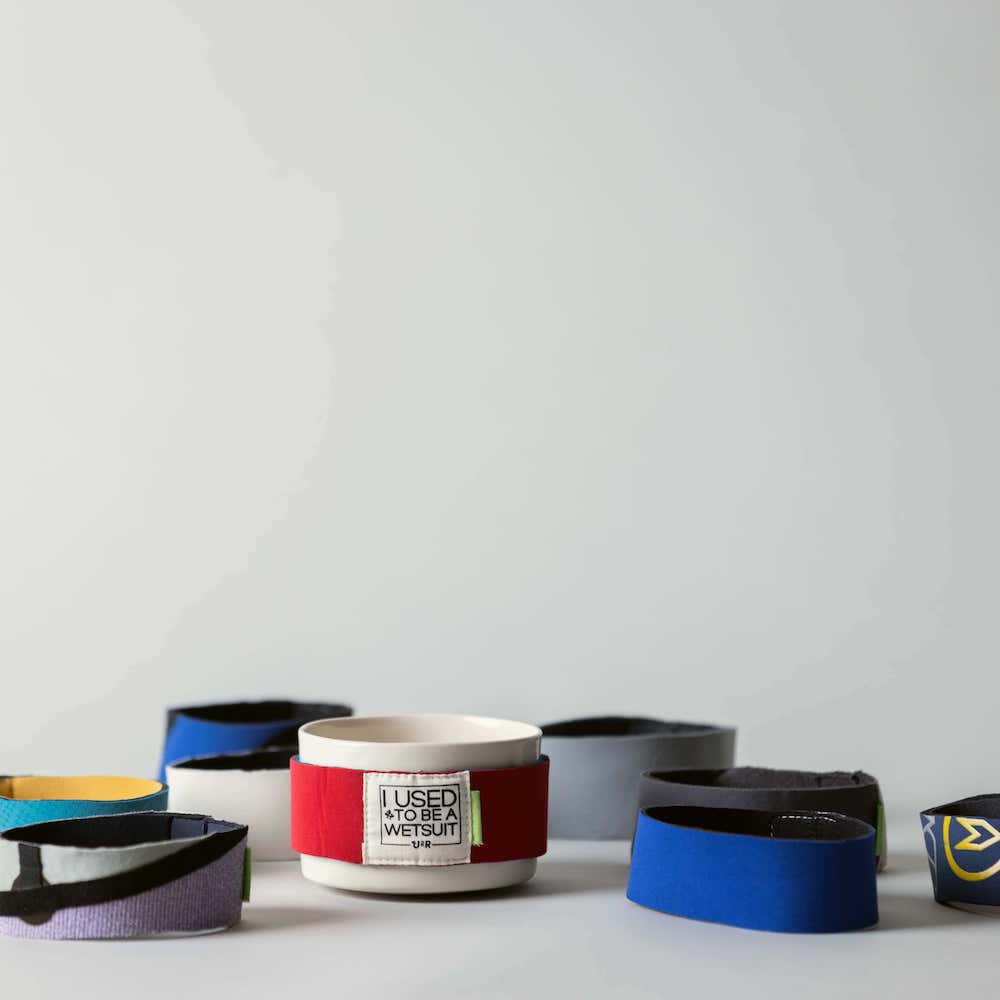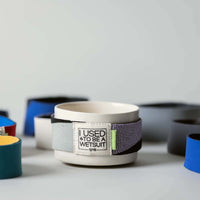 100% Portuguese Handmade with sleeves made with recycled wet suits(*)
Approximate Dimensions:
Height: 6,7 cm
Length: 28 cm
Width: 17,5 cm
 (*) No product is the same - the cup and the sleeve.
There is a perfect match.

This cup, handmade in PORTUGAL, by the Prison Community, by the Reshape Ceramics project, is joined by a colored sleeve, created by reusing neoprene suits*.

The perfect set!

(*) No piece is the same.

All products are made with recycled parts and therefore all are unique and different in color.
United to Remake is a Portuguese social innovation startup whose objective is to actively and innovatively contribute, in direct partnership with brands and other companies, to reducing waste and, mainly, consulting and finding new ways of recycling and upcycling.
Reshape Ceramics delivery orders take between 3 to 10 weekdays.
For more information on delivery policies please please check the Shipping Policy page or send us an email to hello@reshapeceramics.com