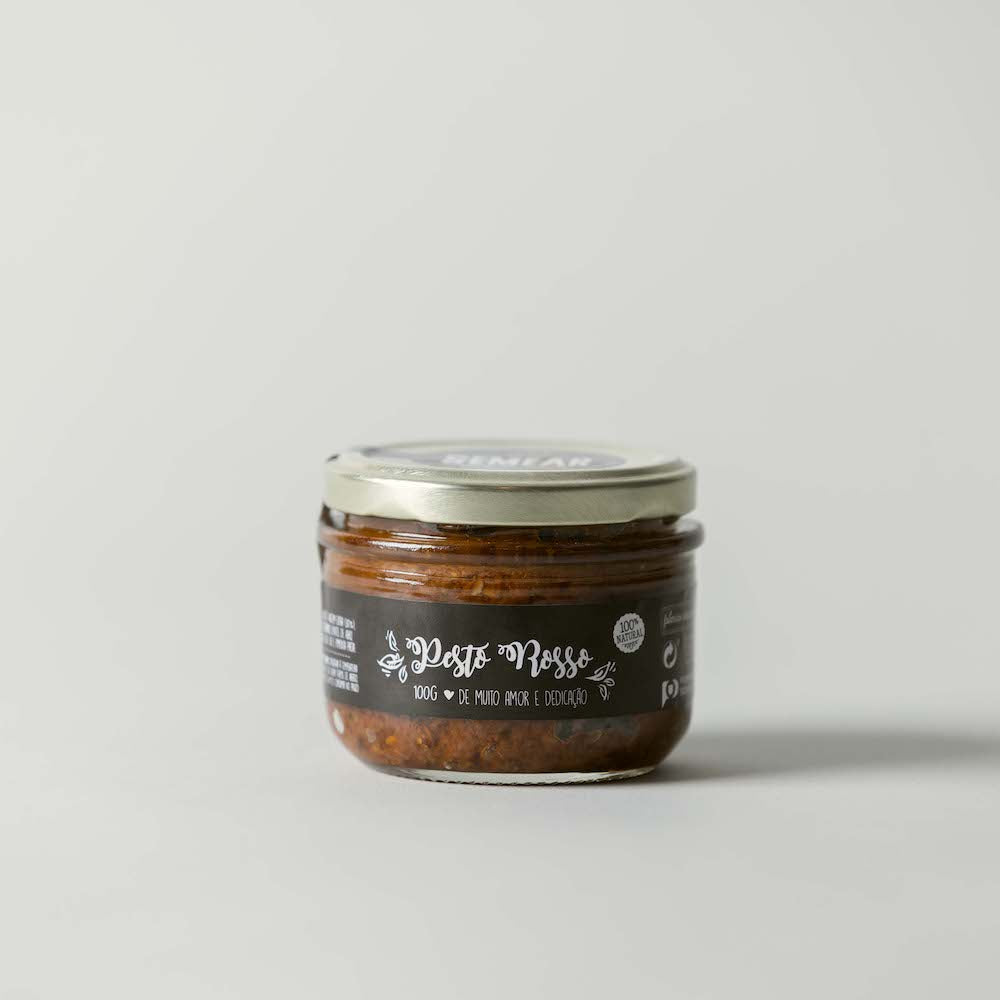 A wonderful combination of spices, walnuts, and dried tomatoes gives us a unique flavor experience. Accompany with toast or an al dente pasta. Also very good for adding to sauces. An artisanal product without dyes or preservatives.

Weight: 400g (200g liquid weight)
Mande in Portugal by people with disabilities. 100% natural ingredients.
This is a project developed by Semear.
SEMEAR works with people with disabilities and their families in order to establish bridges between them, the State and companies, which will lead to their inclusion in the labor market. In this way, the latter can have employees who are deeply committed and motivated, focused on giving their best, day after day.

They have thus established a network of partnerships that integrates families, companies, public entities (municipalities), educational agents, specialized technicians and the population in general, making the best of each one available to all, as happens, for example, in the case of individual or corporate volunteering.
Reshape Ceramics delivery orders take between 3 to 10 weekdays.
For more information on delivery policies please please check the Shipping Policy page or send us an email to hello@reshapeceramics.com